Hi all!
Have you missed me? It's been a while, I know. I stopped in to tell you about some things going on at SM today, and give you a freebies list! (I know, please don't fall over from shock, LOL)
TODAY is the beginning of
SM's
first Birthday Celebration! I can't believe the site is a year old already - and I can't believe all of the wonderful changes we've had already - new site design, new forum, new ct & LOTS of new designers. If you haven't stopped by
ScrapMatters.com
in a while, you should check it out. We've got lots of fun new stuff going on this weekend.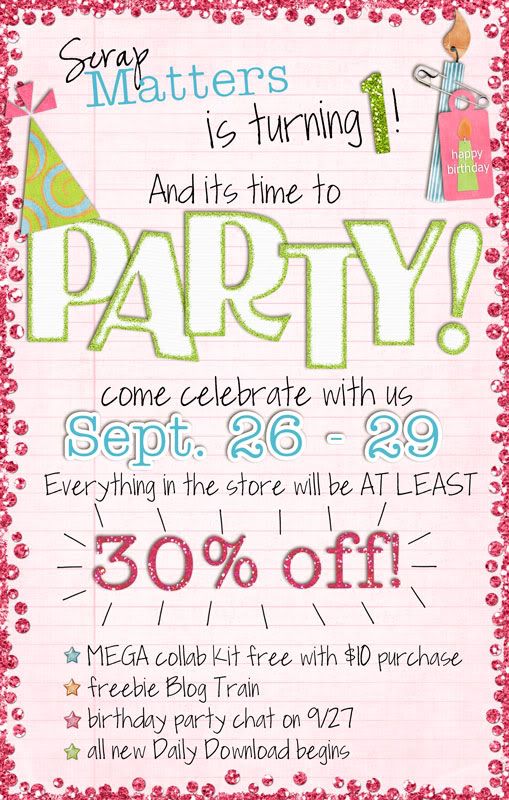 I also wanted to show you some new goodies I've got in my shop:
I've got this grab bag on sale - it's packed full of goodies that I know you'll just LOVE!!! If you want a peek at some of the things that are in it, take a look at my
designs blog
...
My whole shop is on sale this weekeed for 30% off!! Here's a few more things (images are clickable)
OK now for some freebies!
SM is having a blog train it starts here and here's my stop on the train (click image to go to my design blog..)