Holy cow!!! Have you seen this??? ScrapMatters is going to be having it's very own designer contest! The format is going to be so cool - lots of opportunities to learn & grow as a designer - and the chance to set up shop at SM!

Brittney has posted all of the details here - if you've ever wanted to give designing a try - this is your chance!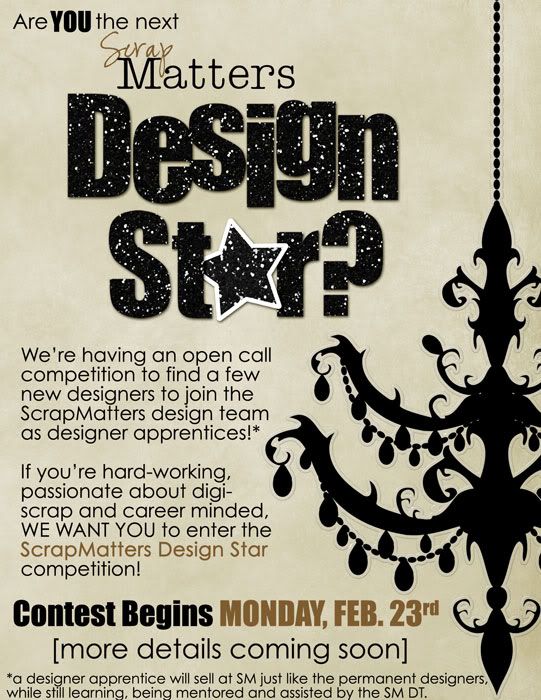 I can tell you that SM is such an awesome place to work as a designer - we have THE nicest designers - everyone is genuinely nice - and we are all willing to help each other whenever needed. The site participation and commissions are more than reasonable and it is such a fun place to work. Did I mention that our CT ROCKS?????
OK - back to that spring cleaning for me, lol - I just HAD to tell you about this!