My good friend Andrea (who owns ScrapMatters.com) is having a CT call. She's had some injuries that have kept her from designing for a while, but she is back at it again and needs some enthusiastic scrappers to help promote her goodies.
You can find out more info on Andilynn Designs
call here.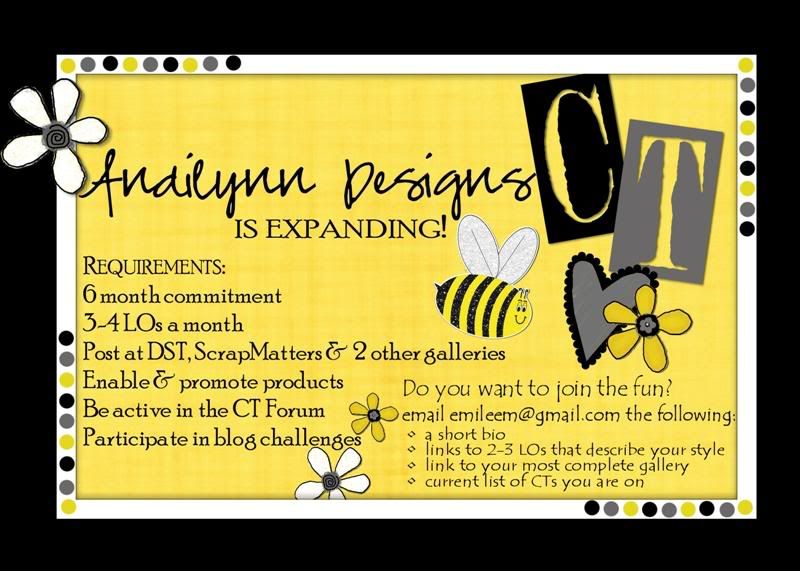 And here is her latest kit - isn't amazing!
Here are some beautiful LO's made with "night music"