Look what's new in my shop! I've been hard at working making a new set of Worn Out Overlays. I think this set is my absolute favorite!

Worn Out Overlays ~ Set 3 by Happy Scrap Girl Designs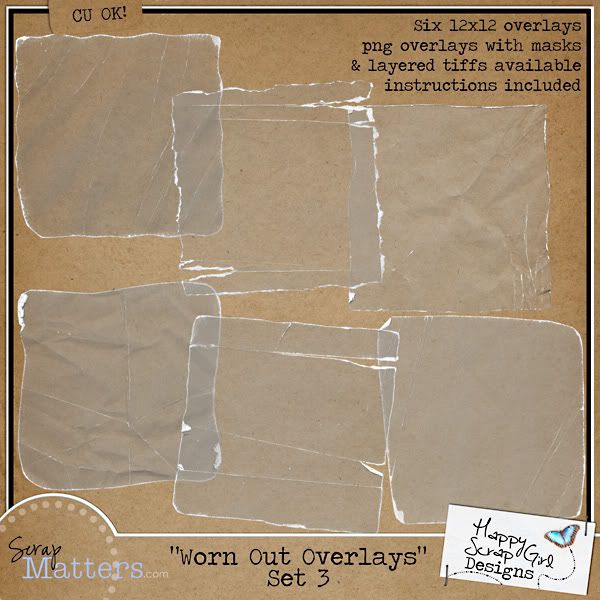 Let's take a closer look...





And, my friend Christine from Alamama's Pressed Petals put together some amazing QP's with my newest kit - Sense of Adventure...




Sense of Adventure Quick Pages




Aren't they amazing??

Some exciting SM news - our once a year CT call is going on right now...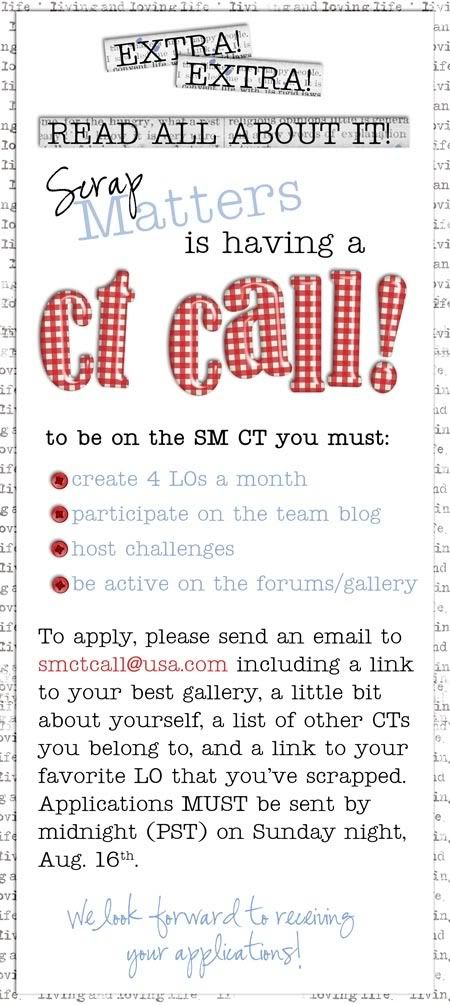 It's time for SM to have a CT call!! Here are all the details!!

To be on the SM CT you must:
*create 4 LOs a month
*participate on the team blog
*host challenges
*be active on the forums/gallery

You get **Full access** to the SM shop - lots of praise, lots of comments & to be a part of a fun and friendly community!

To apply, please send an email to smctcall@usa.com including a link to your best gallery, a little bit about yourself, a list of other CTs you belong to, and a link to your favorite LO that you've scrapped. Applications MUST be sent by midnight (PST) on Sunday night, Aug. 16th.

We look forward to receiving your applications!

Also - BETH is the winner of the GC to my shop - THANK you BETH & everyone else for voting for my CT in The Battle of the Creative Teams! Beth - please pm me at ScrapMatters, or email me at happyscrapgirl AT live DOT com so I can send you your GC :-)

Have a wonderful weekend - and thanks for stopping by!


--
Happy Scrap Girl
http://happyscrapgirl.blogspot.com/
http://happyscrapgirldesigns.blogspot.com/
I sell at:
http://scrapmatters.com