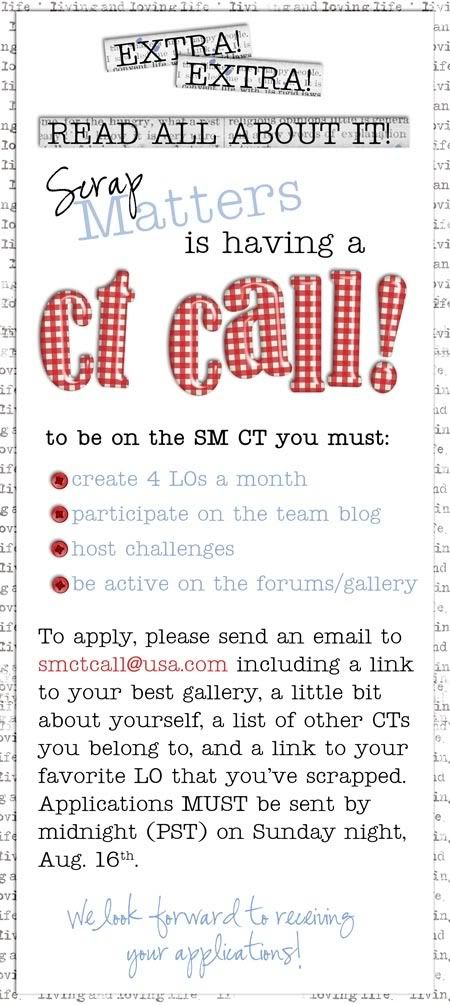 It's time for SM to have a CT call!! Here are all the details!!
To be on the SM CT you must:
*create 4 LOs a month
*participate on the team blog
*host challenges
*be active on the forums/gallery
To apply, please send an email to
smctcall@usa.com
including a link to your best gallery, a little bit about yourself, a list of other CTs you belong to, and a link to your favorite LO that you've scrapped. Applications MUST be sent by midnight (PST) on Sunday night, Aug. 16th.
We look forward to receiving your applications!