Happy Black Friday everyone!

For those of you that don't know what Black Friday is - here in the US, it is the Friday after our Thanksgiving where retailers have HUGE sales to kick off the Christmas shopping season. They claim that it is when their stores profits go from red (loss) to black - and they make a profit. It is an absolutely insane day of shopping, we usually start at 3:00 am and come home with a car full of gifts. I LOVE Black Friday! If you want to read about one of my FUNNY Black Friday moments - check out this post from 2 years ago.

I am SUPER excited to tell you that SM is celebrating Black Friday in a BIG way! The sales are going to be even bigger than on DSD! Don't worry though, you won't have to get up super early, and fight the crowds - no eldery women swinging their handbags at ya!




AND I have a BRAND new Grab Bag for DSD. It's only available for a limited time, so grab it quick!!!

Black Friday '09 Grab Bag by Happy Scrap Girl Designs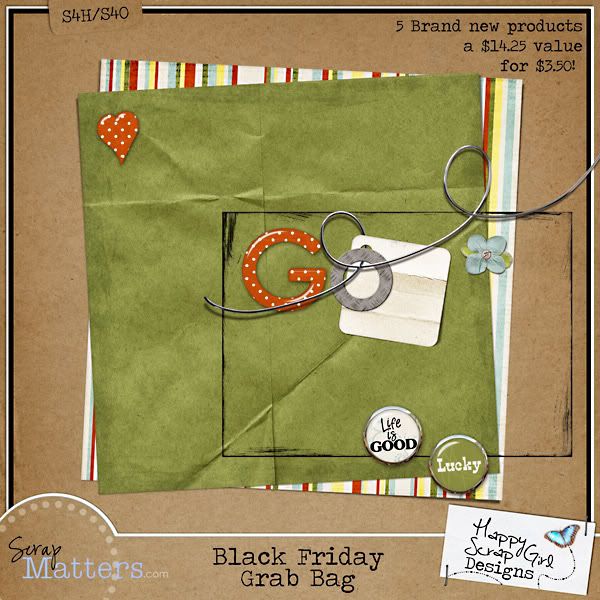 If you want to see what is in my Grab Bag, join my FAN PAGE on FACEBOOK! Not only will you find out what's in the bag, but you'll be the first to know about sales and new products AND my FANS get exclusive freebies & coupons!

And since I fully intend to shop myself out today, I've made you this little freebie - click the pic to download...