Can it really be that long since I have last posted? Eeek - I am a bad blogger, lol! I have been a little bit busy... DH and I found a new house that we have just fallen in love with. We had our offer accepted about a week ago and we have been working frantically to get our house ready to sell. The sale sign went up yesterday.

I have such mixed feelings about it. We have been in this house for 9 years. I love this house, my babies were born here and we have so many memories here. We love our neighbors and the schools. But we are out of space and have been wanting a new home for a while and I don't think that we could have gotten a better deal on a buying a house than we did. It's much larger, it has a dining room & a room that I can use as an office. There will be a playroom for the girls too. The yard is bigger. It pretty much has everything that we really want in a house (well reasonably want, lol). My constant prayer about all of this is that if it is what is best for our family than it will happen. So far everything is going well.

Before all of the house business started, I got the chance to work with Stacy of Designs by Tater as SM's Featured Designers for the March SM newsletter! We had fun making our free kit and decided to put together a HUGE (and I mean HUGE) grab bag as well! There are so many things in this bag that you will find yourself reaching for over and over again!




Now I won't show you what is in the grab bag, but here are some LO's that were made with it from both of our CT's and the SM CT. If you were signed up for the SM newsletter, be sure to grab the coupon code to save and extra $1 on the GB!!!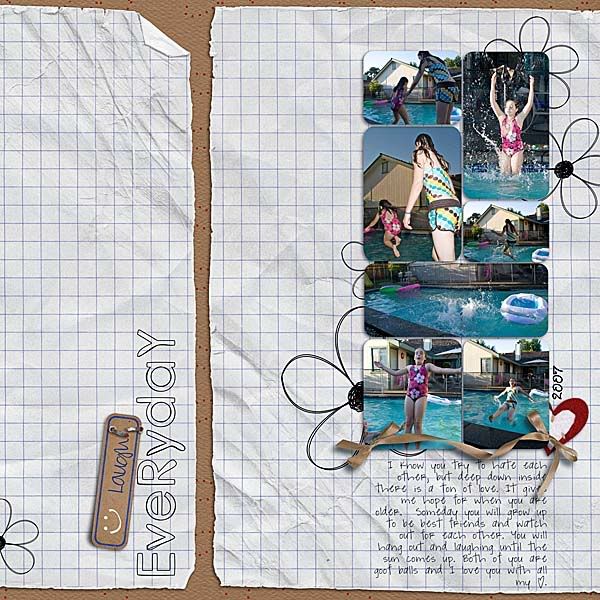 Thanks for stopping by! Now if anyone has some good tips on how to keep the house clean to show buyers when I have 2 little ones in the house, I'd LOVE to hear them, lol!

Have a great day!