Hi Everyone!
Happy Friday! I have some fun, new products for the shop today - take a look!
Berry-licious
by Happy Scrap Girl Designs
Berry-licious: words
Berry-licious Little Red Alpha
And, it's all available in a bundle for a great price!
Berry-licious: Sweet Deal
by Happy Scrap Girl Designs - buy them together to SAVE!
I took a little time to scrap with it last night and made this sweet little page. I just love to take my girls berry picking. They enjoy it so much and I love the memories of it and look forward to it each summer.
Here is the page I scrapped...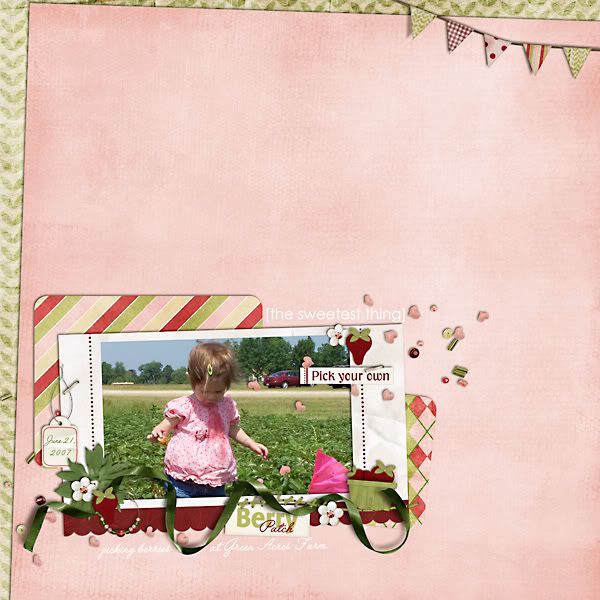 I really liked how the page turned out so I decided to make it into a quick page for you...
Click the preview for the link. The pw is
happy