Hi everyone!

Welcome to the last stop on the Magical Moonlight Train! Most of you have come from Breon's Blog ( http://www.breeoxd.blogspot.com/)
I'm so glad that you made it all the way to the end!

I was so lucky to get to work with some of my fellow SM designers to make this AMAZING collab kit...

There are potions and spells; there are ribbons and owls. There are broomsticks and cauldrons, even wands and full moons. Maybe it's the hats or the stars or the lanterns and jars....Zap up some magical pages for those fun pictures of your little wizards, witches, and magicians! From dressing up in fun capes and costumes to riding the newest rides in adventure parks, this kit is perfect for you!

** Purchase this kit by August 19, 2010 and get Wizarding Magic Word Art FREE!!!





Here is the free word art (free until 8/19!)...




Here is my contribution to this amazing kit...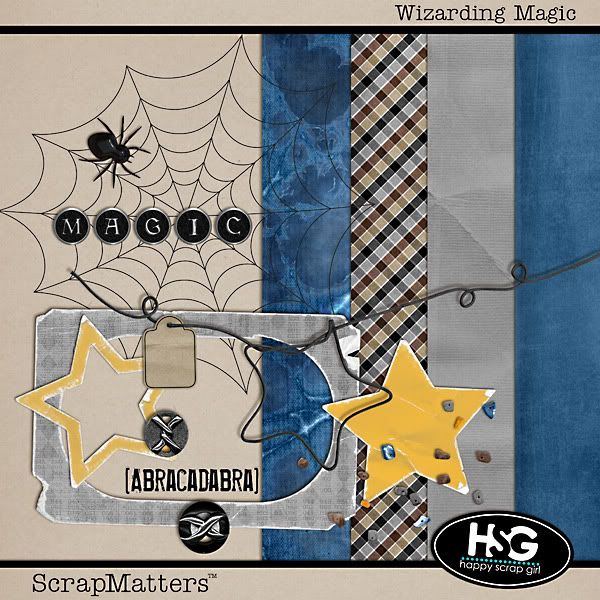 Here are some AMAZING pages that our CT's scrapped with this fun kit...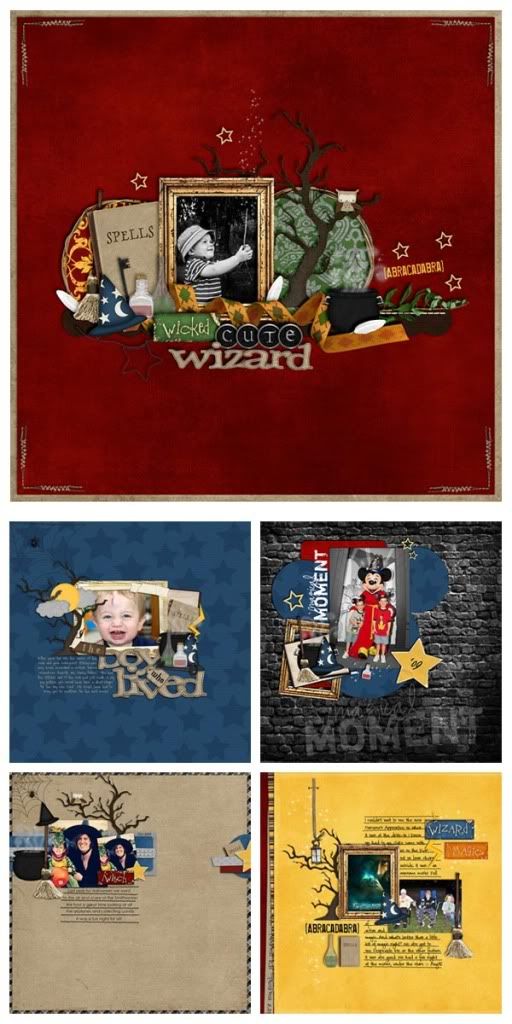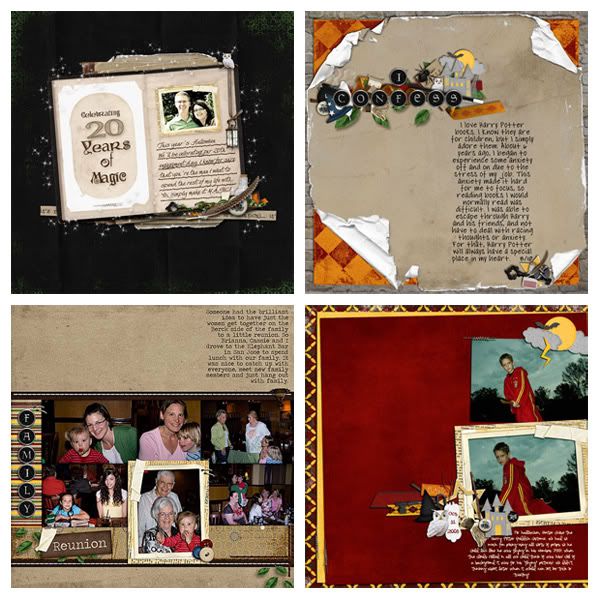 Our CT's also whipped up this awesome template pack based on their Wizarding Magic LO's - and it's free for you to grab!





We had so much fun designing this kit that we couldn't let the fun end - we have SO much more fun planned.




Oh yes, I did promise you a freebie from this blog train too, didn't I? Here is a set of stacked papers that I made using the full kit....
Just click the image to grab you freebie (pw is happy)





Thank you for sticking with me through this very LONG post! If you missed any stops along the way, you can go to the start of the train to grab the master list.... Haynay's Blog



I do have one more BIG announcement!!! Last week I ran a HUGE (and I mean HUGE) give-away to celebrate SM's 3rd birthday. I am giving away TWO $50 coupons to Happy Scrap Girl Designs at ScrapMatters.com!!!

There were several ways to earn an entry - one for every $5 in sales, suggesting a new product to me or by posting my ad on your FB, Twitter or Blog. Well I had TONS of entries and I super excited to announce the winners!!!

The winners of the $50 coupons to Happy Scrap Girl Designs are Linda Correia and Carrie Stephens!!! Congratulations ladies! I will email you information to collect this coupon in the next 24 hours. Enjoy!