Happy Friday!!
My family is busy getting ready for back to school and for my sisters wedding in a few weeks. We are trying hard to soak up every last minute of summer and enjoy our last lazy days before we get back to our fall routine.
I have a lot going on this week for SM as well. I'm so excited that I don't know which one of these products to tell you about first! I'm COMPLETELY in LOVE with them both!!! And I'm hosting a really FUN challenge at SM too!
One of my designer friends requested some really great flat (read no folds or wrinkles ;0) ) kraft papers. So I whipped up these beauties for her! I hope that you like them too! They are so rich and crisp that you are just going to want to reach out and touch them...
Krafty Papers
by Happy Scrap Girl Designs
Aren't they lovely?
I also had some fun making these fabulous new templates for this week! But wait, they are
More than Just Curves
, lol! I was playing in Illustrator and added these great doodles to layer up with these curves!
More that Just Curves
by Happy Scrap Girl Designs
You can change the doodle color to match your LO's, rotate them, flip them or even just use the curve or the doodle.
Well when I showed them to my CT & the SM CT, they were in LOVE! Everyone loves a good curve, right? They put together some AMAZING LO's to show off
More that Just Curves
.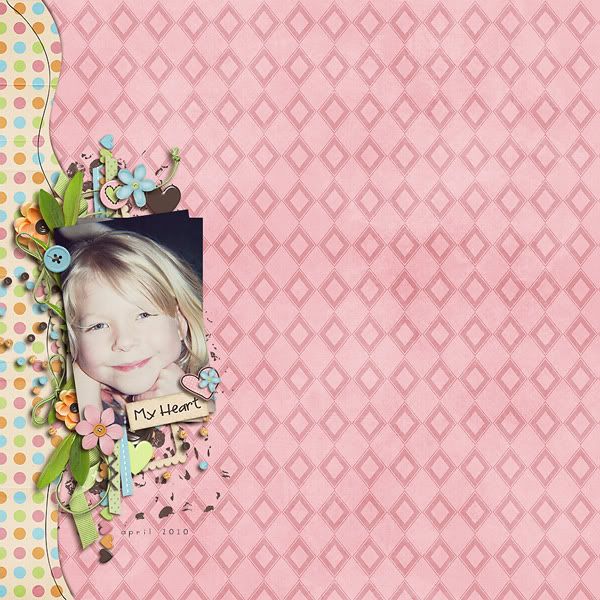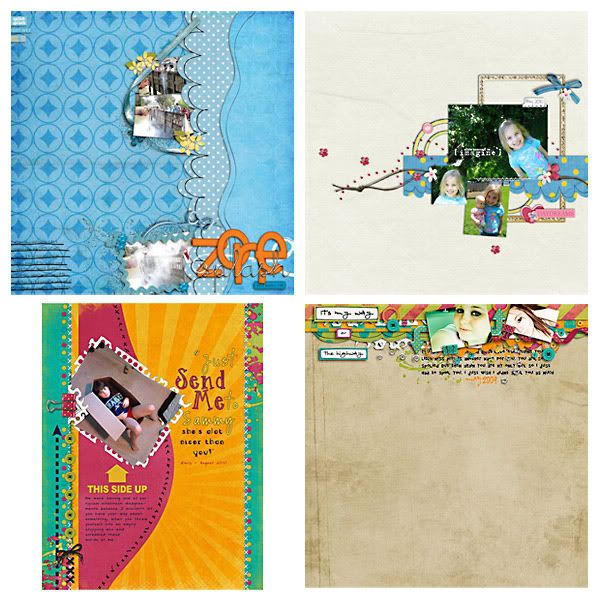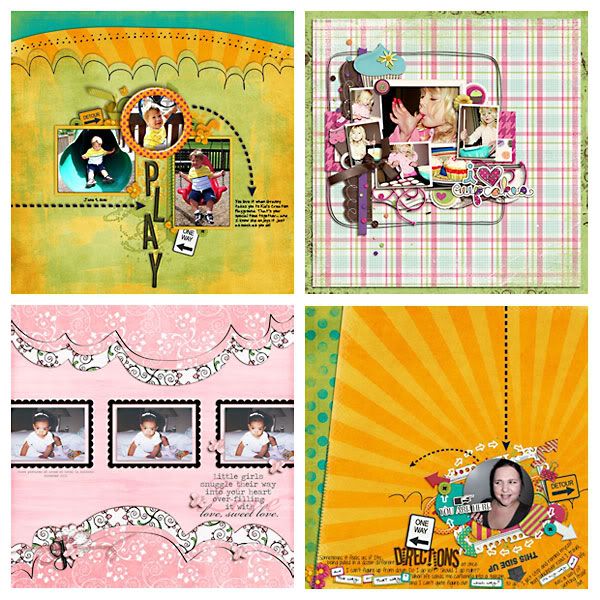 I even took some time to scrap with them and I LOVE, LOVE, LOVE how my LO came out. But before I show it to you, remember I mentioned a challenge at ScrapMatters? I'm hosting this weeks
Roadmap to Scrap Challenge
. Have you done an RTS before? If you are not familiar with it, it is a formula challenge where you are given a list of instructions for you page. It's so fun to see how everyone interprets the instructions and the pages turn out so differently! At SM, we have a point system for all of our Matter of Scrap challenges. For every challenge you participate in, you earn a point & it's easy to earn extra points as well. At the end of the month, those points can earn you a discount on SM products OR you can roll them over to the next month to earn a ScrapMatters gift card! (OK focus, I'm starting to ramble, lol). Anyway, here are the instructions for
my RTS
this month. I'd love to have you
join in
the fun! Did I mention that you don't have to use SM products for our challenges??
1.) Pick 3 or more pictures
2.) Pick 3 papers - stack them anyway you want - cut them up or use them whole
3.) Place your pictures on the middle third of the page - ether down or across. You can make them any sizes you want. They do not need to be centered or aligned
4.) Frame at least one of your pictures with something other than a frame
5.) Add some journaling & the date
6.) Include something green anywhere on the page
7.) pick as many elements as you would like - but you must use each one 3 times
8.) Add a title & really great shadows!
Here's the page I created. I used
Coast Getaway
by the SM Design Team and
More than Just Curves
(NEW this week) by Happy Scrap Girl Designs